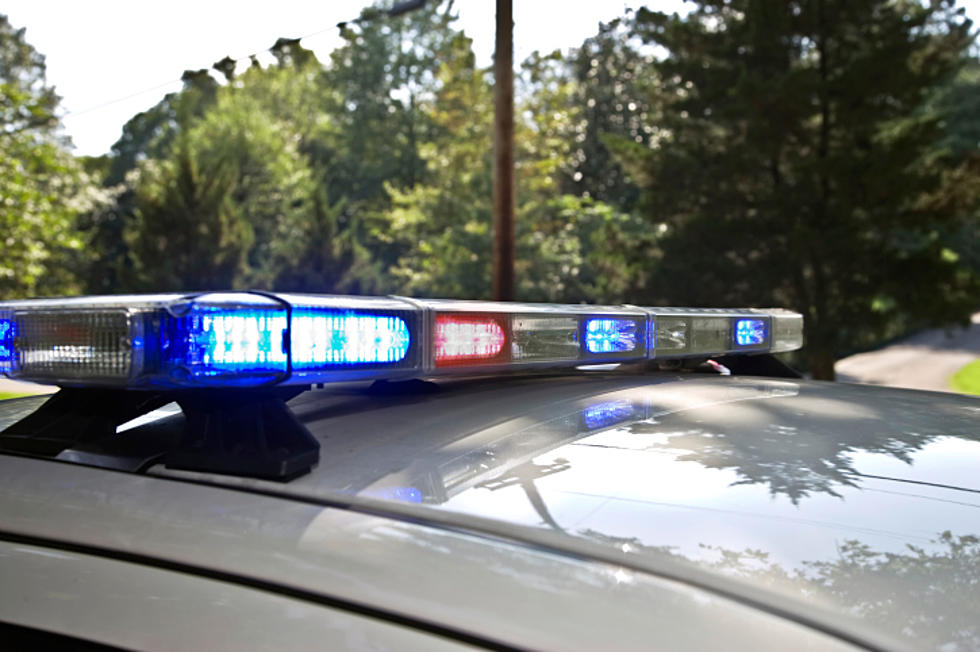 A Canastota Man Is Facing Criminal Charges In 2 Counties
David Lentz
Brandon E. Garlock, 31, was locked-up in the Madison County Jail for allegedly stealing a U-Haul box truck and illegal drug possession.  Otsego County deputies were tipped off that a truck was stolen from a U-Haul rental lot in the Town of Hartwick.
That triggered a bi-county response. Sheriff's deputies from Otsego and Madison counties coordinated a joint investigation that was launched in early May and resulted in an arrest on June 8th.
Following multiple leads, the probe lead to Garlock being identified as the main suspect. "A suspect was developed and found to reside in Madison County," according to a media release send to CNY News from Sgt. Kristopher Solovitch with the Otsego County Sheriff's Office.
Deputies shadowed the Canastota resident and he was eventually spotted in the box truck.  Cops pursued the vehicle through several towns in Madison County. The chase ended when the truck went off the road in Smithfield.
Authorities say Garlock and a woman identified as Kayla R. Hall, 20, of Oneida, were arrested and taken into custody.  Deputies said they found methamphetamine and drug packaging materials in the truck.  Garlock is facing criminal allegations in both Otsego and Madison counties. Charges include grand larceny and criminal mischief.
The defendant was processed in Otsego County and remains in Madison County Jail, according to the media release.
These Are The 10 Most Stolen Vehicles in New York State
14 Laws in New York People Break Most Often
We're all guilty. Some more than others. How many of the 14 most broken laws are you guilty of?
The Ten Most Dangerous Cities in New York, as Ranked by the FBI
The bigger the city, the higher the crime rate, and cities in New York state are no different. Here are the state's ten most dangerous, as ranked by the FBI.
The 10 Worst Small Towns In New York [RANKED]
A Capital Region town has topped Roadsnacks 2022
rankings
of the worst small towns in the Empire State. Just like any list created by folks not living in New York, these rankings in no way reflect how we feel about these towns and you should take these rankings with a grain of salt. That said, these rankings were formulated based on census data like median income, home values, unemployment rates, crime rates, education, and population density. and more from the state's 466 smallest towns
10 Incredible Upstate New York Public Buildings With Amazing Back Stories!
Often times we pass by a government building and pay no attention to it. A post office, county courthouse, fire house, etc. But, oh the stories these places can tell. Here are 10 unique government buildings in Upstate New York whose histories might just catch your attention!