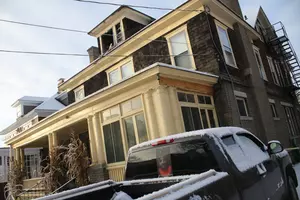 BREAKING: DA Now Says Not Enough Evidence Against Arson Suspect; Asks For His Release!
(AllOtsego)
New evidence obtained by Otsego County District Attorney John Muehl has suggested that Terrence Truitt did not set the fatal fire that killed former Oneonta firefighter John D. Heller.
Muehl said that he plans to ask the courts to release Truitt from the Otsego County Jail this afternoon.
"Our investigation has revealed additional evidence that ethically requires him to be released," said Muehl.
The arson charges, however, will not be dropped, according to Muehl.
For more information on this story please visit our news partner AllOtsego.com