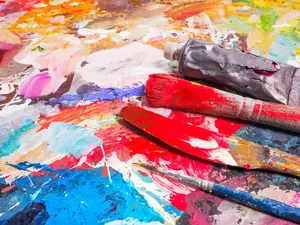 Chamber to Host Cooperstown Artisan Festival
arsenyi45 ThinkStock
The Cooperstown Chamber of Commerce is pleased to once again offer its Artisan Festival on Labor Day Weekend. The festival will take place on Saturday, August 31st and Sunday, September 1st from 10 a.m. to 5 p.m. at the Otsego County complex on Upper Main Street.
This celebration of all things craft will feature more than 50 local artisan vendors across a dazzling variety of mediums, including jewelry, woodworking, fiber, soap, fine art, metal, quilts, candles, and more.
The event will additionally showcase beer and wine tastings from members of the Cooperstown Beverage Trail from 1 p.m. to 4 p.m. both days, including Red Shed Brewery, Pail Shop Vineyards, Cooperstown Brewing Company, Butternuts Beer and Ale, and the Fly Creek Cider Mill. Food will be provided by local artisanal butcher shop The Green Cow, The Giving Bowl food truck, and will include free ice cream on Saturday donated by Stewart's Shops.
Live music will feature headliner The Council Rock Band, playing on Sunday from 2 p.m. to 5 p.m., and local musicians Dan & Faith, The Neo Trio, Will & Sue, and Jack the Banjo Man. Children can enjoy activities provided by The Farmers' Museum, Utica ZooMobile, and Nature's Canvas Face Painting. Please see the attached schedule for exact days and times.
The Chamber would like to thank Brewery Ommegang for its generous support of the festival, as well as sponsors the Cooperstown Beverage Trail, AllOtsego.com, The Farmers' Museum, The Fenimore Art Museum, and Otsego County.
For more information, please visit www.cooperstownartisanfestival.info.