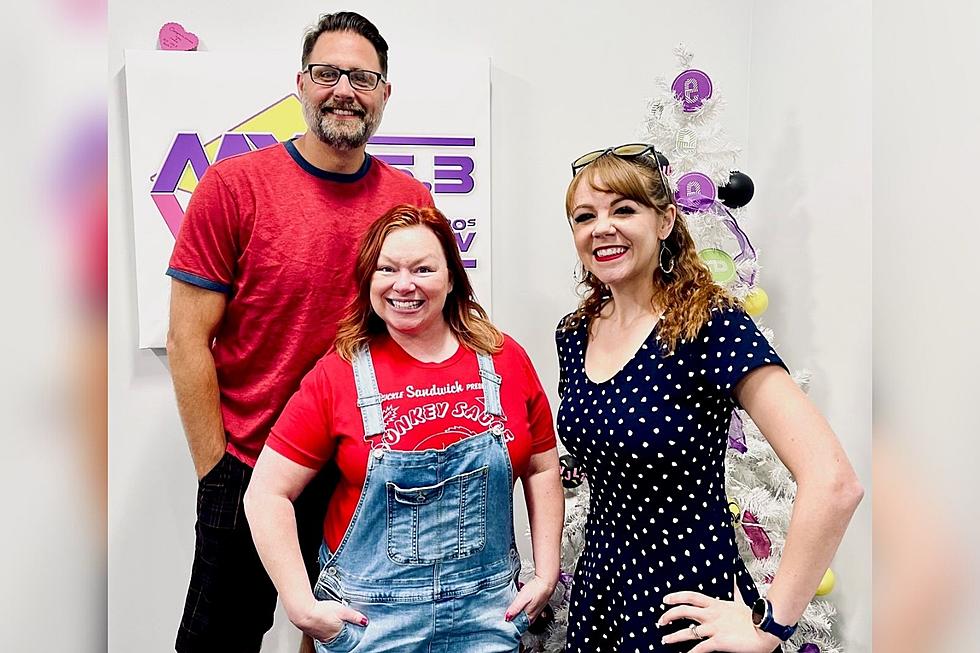 Don't Miss This 'Marvel'ous Conversation With the Talented Michelle Heart
Bobby, Liberty and Michelle
After doing This or That for nearly a year and a half, Liberty and I just now came to the realization that we have never played our silly little game with one of our favorite people - MICHELLE HEART. Well, that just won't do - we decided that we had to remedy that situation quick, fast, and in a hurry.
If you listen to MY105.3 throughout the day, and you pay attention to what Michelle Heart has to say, you probably already know a little bit about her. She is pretty open about her life, and she is not shy to talk about her likes and dislikes. That kind of presented me and Liberty with a bit of a challenge - we had to try and dig a bit deeper, or at least have Michelle expound on some of her favorite things.
If there is only one thing you should know about Michelle, it is that she is a HUGE Marvel fan - so naturally, a bulk of our conversation had to do with that. Her love of Tom Holland is no secret, but where does/did that love come from - was it because of his role as Spider-Man or perhaps a different role he's had since then? And is Tom her favorite Spider-Man (of the three actors who have played the web-slinger)? And no conversation with Michelle would be complete without talking bringing up cosplay. She loves to dress up as some of Marvel's baddest heroines, but which one is her favorite, and why? Take a listen to hear her answers to those questions and more.
This or That with Michelle Heart
EVANSVILLE TOYS AND GAMES SUPER AMAZING COLLECTABLES
See this collection of toys from the '70s, '80s, '90s, 00's, up to today. Evansville Toys & Games also has video games, comic books, Pokémon cards, movies, and more. G.I. Joe, WWE, Transformers, Ninja Turtles, Power Rangers, Star Wars, Marvel and it's all for sale.
Can You Guess What Iconic Movies these 25 Quotes are from?
Evansville movie enthusiasts shared their list of the Most Quotable Iconic Movies. We decided to turn it into a fun game! See if you can guess what movie each quote is from.
How Well Do You Know One-Hit Wonders From the '80s? Take This Quiz
So, you consider yourself a fan of 80's music? Let's put that to the test. Let's see if you can recognize some popular one-hit wonders just by seeing some of their lyrics. I promise it's not as easy as you might think.
We're using the honor system here, so don't cheat - no Googling and no scrolling ahead. What's the fun in that?!