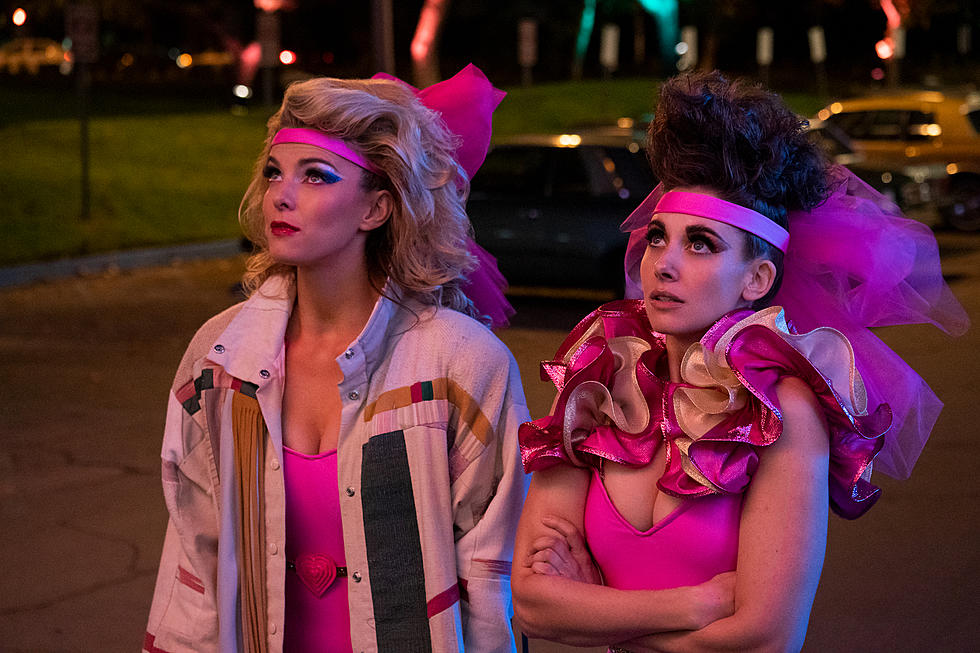 'GLOW' to End After Fourth Season on Netflix
Ali Goldstein/Netflix
All good things must come to an end. But do they have to do it so soon?
That's the news today, with the announcement that GLOW, Netflix's beloved series based on the behind the scenes drama at the Gorgeous Ladies of Wrestling TV series, is returning for a fourth season — which will be its last.
The announcement was made on Twitter:
GLOW's third season premiered back on August 9, and took the show in a slightly different direction. The series, based on the actual GLOW that aired on TV in the 1980s, shifted from Los Angeles to Las Vegas, where GLOW became a hit nightclub act on the Strip. The season ended with another shift of direction — and lots of material left for the show to explore. With each season, the characters — particularly Alison Brie's Ruth and Betty Gilpin's Debbie — have all gotten more interesting, and their relationships have deepened. It didn't feel like the show was running out of ground to cover.
Lately, though, Netflix has shown little interest in continuing even popular series beyond more than two or three seasons. (Sadly, four seasons is actually much longer than the life expectancy of most Netflix series.) But I guess one more run with the Gorgeous Ladies of Wrestling is better than none at all.
Gallery — The Best Shows on Netflix You're Not Watching: