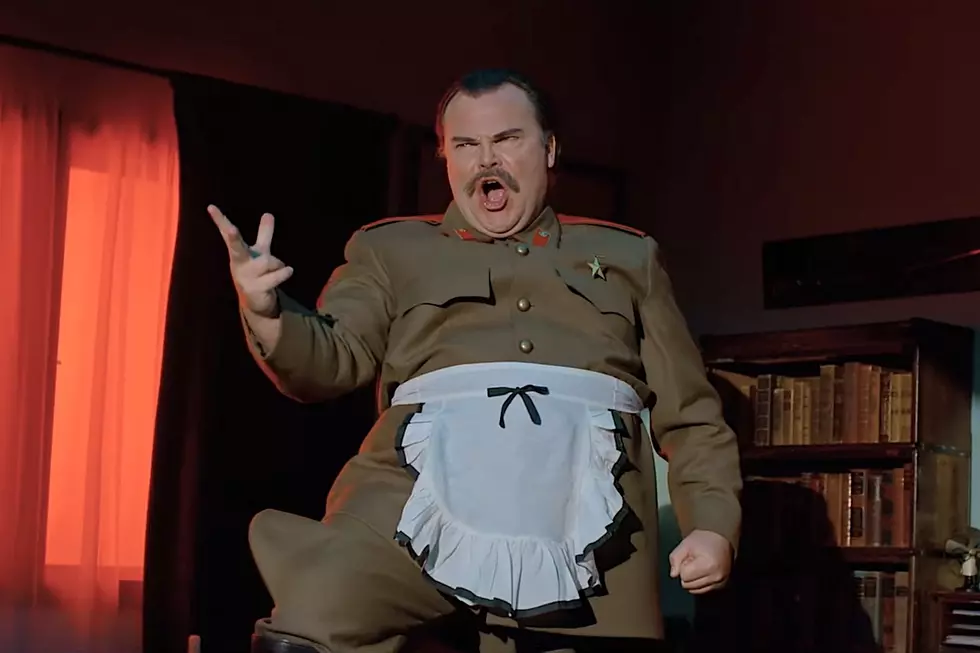 Mel Brooks' 'History of the World, Part II' Is Finally Here
Hulu
Mel Brooks hasn't made a film since 1995's Dracula: Dead and Loving It. Since then he's made several Broadway shows based on his hits, and he was also, like, in his mid-90s, which tends to slow a person down just a little bit. Now, at long last, the comedy legend behind so many of our favorite movies has finally returned with ... a TV show! Look, we'll take what we can get at this point.
Brooks' latest is the long-promised History of the World, Part II — which Brooks first teased (jokingly) before the closing credits of 1981's History of the World, Part I. Like the original film, the new Hulu series is an anthology of sketches set throughout human history. And the cast, in addition to Brooks himself, is absolutely stacked: the latest batch of names announced includes Jason Alexander, Fred Armisen, Margaret Cho, Andy Cohen, Andy Daly, Rob Riggle, and George Wallace. That's on top of the names that have already been revealed previously, including Quinta Brunson, Danny DeVito, David Duchovny, Hannah Einbinder, Josh Gad, Johnny Knoxville, Jack McBrayer, Seth Rogen, Sarah Silverman, J.B. Smoove, and Taika Waititi.
You'll see a bunch of these funny folks — and many more — in the series' new trailer:
Here is the series' official synopsis:
After waiting over 40 years there is finally a sequel to the seminal Mel Brooks film, "History of the World, Part I," with each episode featuring a variety of sketches that take us through different periods of human history.
History of the World, Part II premieres on Hulu on March 6. The first two episodes debut that day, followed by two episodes each day through the finale on March 9.
12 Actors Who Have Surprisingly Never Won An Oscar
These great actors have given unforgettable performances in classic films. None of them have won an Academy Award.