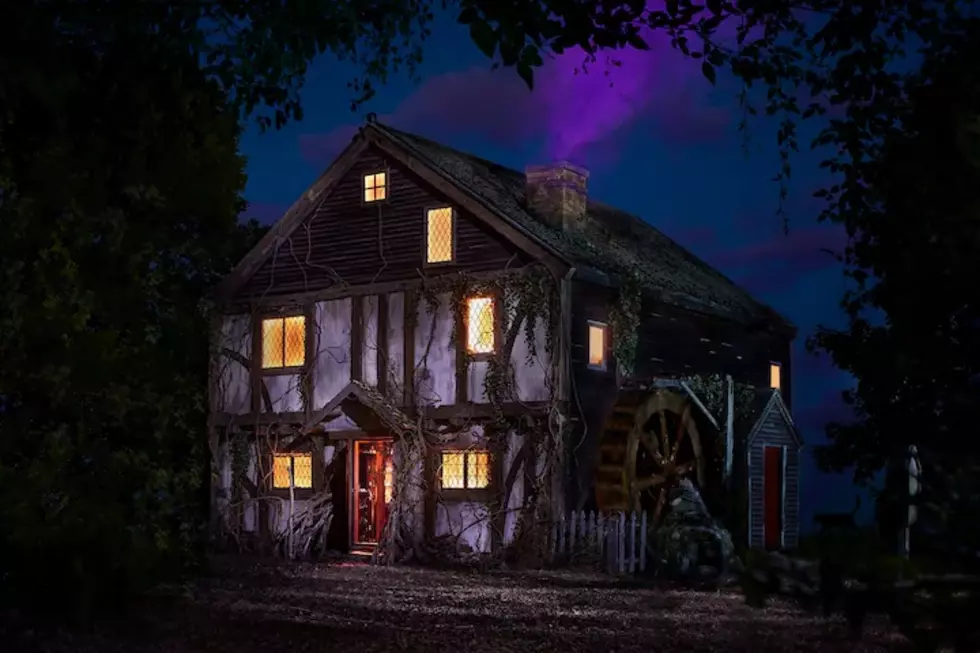 How You Can Spend the Night in The "Hocus Pocus" House
Photo: Airbnb
This Friday night, after nearly 30 years, the sequel to one of the most popular Halloween movies of all time premieres on Disney+. If you don't have a Disney+ subscription, they start at $8 dollars a month.  Fortunately, you can bundle if you need to.
You can bet this long awaited sequel will score record numbers of viewers.
If you are a super fan, just in time for the release of Hocus Pocus 2, Airbnb has an opportunity for you to stay in a meticulously recreated version of the Sanderson Sisters' cottage in the remote woods of Salem, Massachusetts.
It will just cost you $31 for you and a friend to spend the night of October 20th. in celebration of the new movie.  Even though the Sanderson sister have a deep dislike for children, Airbnb does not.  They're making a one time donation to the Boys & Girls Club of Greater Salem.
Bookings open Wednesday, October 12th at 12 noon Central.
Book The Sanderson Cottage Here
Guests will enjoy the creaky wooden floorboards, and will find the cupboards filled with curious tinctures including blood of owl and herb that 's red and evena hair from Winifred's head.  There will be a special screening of "Hocus Pocus 2" and tours of all the spooky locations of Salem.
While West Texas is known for many spooky destinations, nothing quite can compare to the allure of historic Salem, Massachusetts, the site of the Witch Trials in Colonial America.  If you are lucky enough to score this incredible night in the Sanderson Cottage, you will definitely have a once-in-a-lifetime experience.
5 Reasons W. Texas is Perfect for Alien 1st Contact
5 Reasons Why West Texas Perfect for Meeting aliens