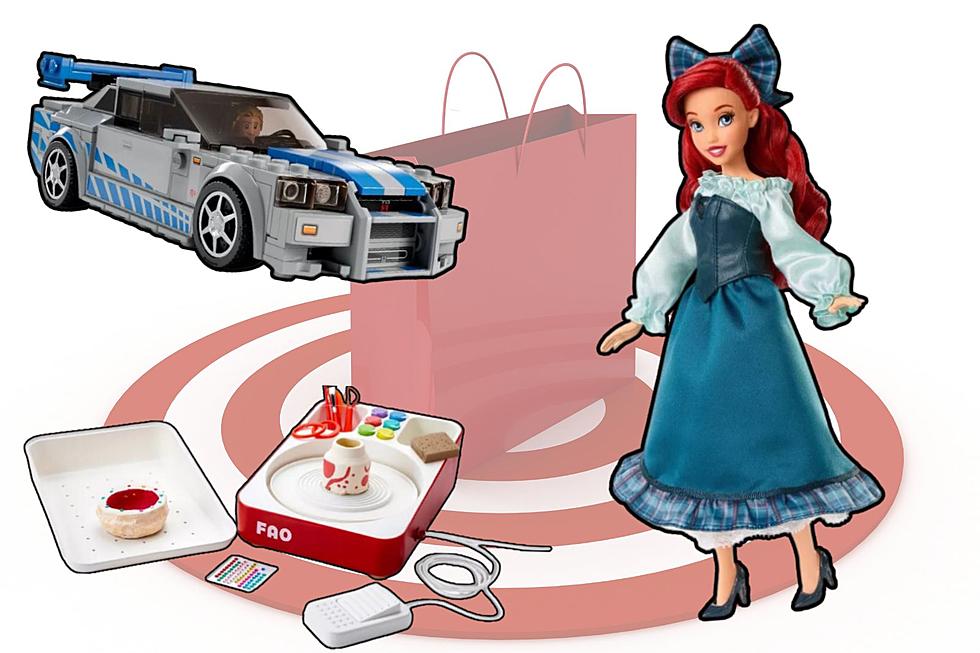 Target's Top Toys 2023: Find Out What's Making Kids' Wishlists
Target, Canva
Target just released their list of the Top Toys for 2023, and many of them are under $25!
The holiday season will be here before we know it. Luckily, Target just released Bullseye's Top Toy list for the year so parents can start prepping.
What Kind of Toys are on Target's Top Toy List for 2023?
There's a lot for kids (and parents) to be excited about on this list. The retail giant teamed up with Disney to celebrate the 100th anniversary of the studio. Other collabs include FAO Schwarz, Barbie, Lego, and more! There is something for all ages and budgets.
Are Target's Top Toys Expensive?
The retailer made sure that there were items for all budgets with this rollout. Toys range from about $8 to $500. There are a good chunk of toys that are around $25 though. Target's executive vice president and chief merchandising officer Jill Sando told USA Today:
We know that value and affordability is so front and top of mind for our guests right now, that that is priority number one.
Details on the Disney100 Retro Collection at Target
To celebrate the 100th anniversary of when the studio was founded, Target will have some retro Disney100 toys, clothing, and other decor under $25. You'll be able to get your hands on these items beginning Nov. 3, but you can pre-order some stuff now. Certain toys such as the Disney Princess Ariel Fashion Doll will only be available at Target.
Aside from the special Disney collection, there's a ton of other awesome items that your little ones will love. Here are some of the standouts from the list.
*Prices from low to high
Target's List of the Top Toys in 2023
Target released their Top Toys 2023 list. Here are some of the toys you can expect to see on your kid's wish lists this year.
Gallery Credit: Danielle Kootman