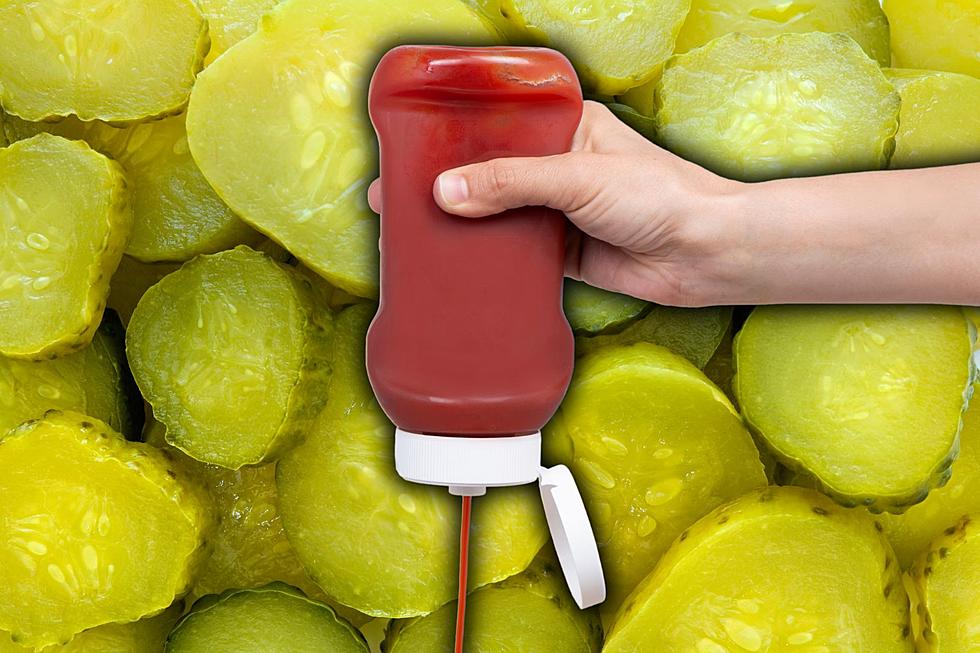 Dill-ightful: Heinz' New Pickle Ketchup Creation to Spread Across America
Canva
Heinz latest condiment creation is such a game-changer that it's a wonder why we haven't seen this sooner.
Ketchup and pickles have been a nice accessory to burgers and other food items for as long as we can remember. Now, the two have become one. Introducing (drumroll)...Heinz Pickle Ketchup! Yes, it's exactly as it sounds, pickle-flavored ketchup.
Heinz recently announced Pickle Ketchup as the latest edition to their innovation initiative, and this one is going world wide. According to the major manufacturer, Pickle Ketchup "combines the tangy and savory flavor of pickles with the unmistakable taste of HEINZ Ketchup." Yum.
It may not give you the same texture or crunch as a real pickle, but it'll give you the flavor. And with "73 percent of Americans saying that they like the taste of pickles," according to Business Wire, this is sure to be a hit.
FUN FACT:  Henry J. Heinz was nicknamed "Pickle King" for owning the largest pickle company in the U.S. in the early 1900s.
When will Heinz Pickle Ketchup be on store shelves?
There's no exact date set, but the company did say that they'll start rolling out the product to U.S. stores early in 2024. That means we won't have to wait long!
This isn't the first time Heinz has mixed things up. Remember these?⬇️
We're certain we'll see more fun concoctions just like these in the future.
We certainly get creative here in the states when it comes to our food. Here are some other American creations that seem odd to everyone else.
LOOK: 20 American foods that raise eyebrows outside of the US
Stac



ker
compiled a list of 20 unusual and uniquely American foods that might raise eyebrows outside the U.S.
Gallery Credit: Charlotte Barnett
Heinz is just one of the many popular American brands. Here's how it stacks up against others.
CHECK IT OUT: See the 100 most popular brands in America