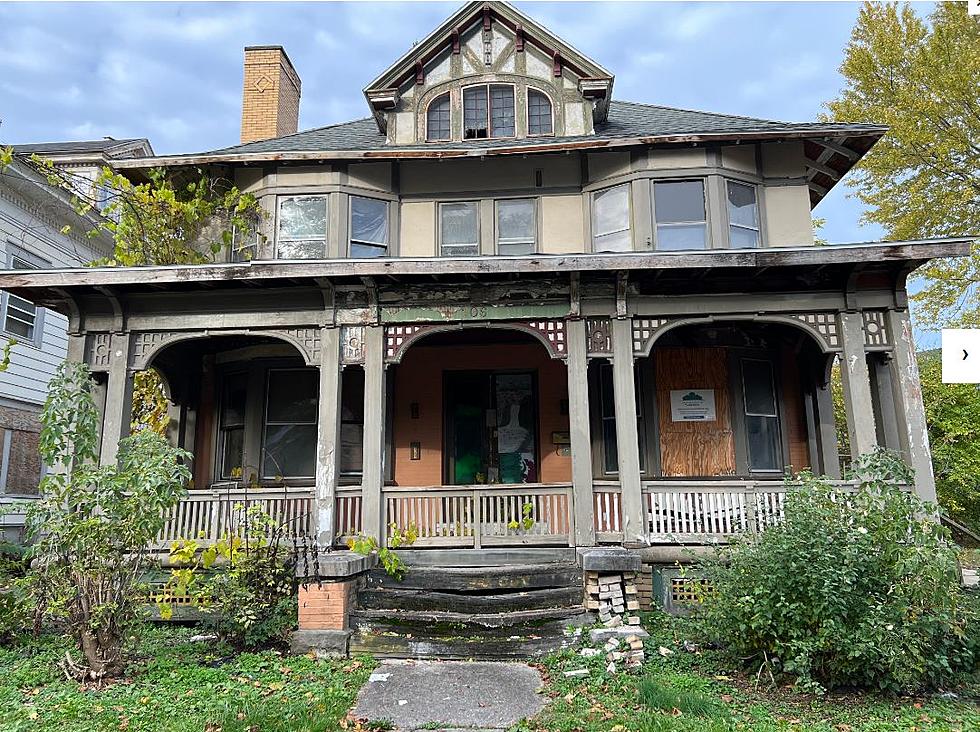 Once Grand Upstate New York House For Sale for Only $1000, Let's Take A Look Inside
Greater Syracuse Land Bank
According to Forbes, the New York State real estate listings and home sales are down in 2023. It feels as if every home in the State has been sold in the last 2 years, maybe that's the reason. Maybe mortgage rates are way too high or maybe you just haven't found the right house yet.
Take a look at this Upstate New York house currently on the market for just $1,000! Yes, one-thousand dollars. So what's the catch?
This house, built in 1910, is located in Central New York. For the $1,000 asking price you will get a 2 story, 2,722 square foot building with 4 bedrooms, one and a half bathrooms. The home also features a fireplace, double-parlor, formal dining room, eat-in kitchen, pocket doors and original tile entry.
How is it possible to get all of this for $1,000? We didn't even mention the in-ground pool in the backyard.
This home, listed by the Greater Syracuse Land Bank, is in need of major repair and renovations.
Stunning home in need of major renovation with water damage to structure. Expect at least $200k in structural repairs before renovating house and $400-500k total renovations. - Greater Syracuse Land Bank
So, the asking price is $1,000 but you will need three quarters of a million to get this beauty back in shape. Let's take a look inside 106 Onondaga Avenue in Syracuse, NY.
LOOK - Upstate New York Home For Sale for $1000
This Upstate New York home has been listed by
Greater Syracuse Land Bank
with an asking price of just $1000. Let's take a look around.
Gallery Credit: Karolyi
Inside Liam Neeson's 34,000 sq. ft., 200-Year-Old Sprawling Upstate Mansion
Gallery Credit: Photo: Realtor.com
PICTURES: See Inside NASCAR Driver Tony Stewart's Incredible $30 Million Estate
NASCAR driver Tony Stewart is selling his massive estate in rural Indiana, and pictures show a one-of-a-kind property that is both rustic and luxurious.
Stewart's 6-bedroom, 9.5-bathroom, 19,714-square-foot residence in Columbus, Ind., sits on 415 acres of woods with a 9-acre stocked lake. There's a two-story waterfall and trout stream in the entry hall, and the massive great room also boasts an 8700-gallon freshwater aquarium.
Other interior amenities of the jaw-dropping property include a bowling alley, game area, golf simulator room and a lighted onyx bar. The property also features a large guest house and a workshop, and the entire property is a licensed hunting preserve that's rife with elk, deer and turkey.
The property's $30 million price tag makes it the most expensive residence in the state of Indiana.
Gallery Credit: Sterling Whitaker