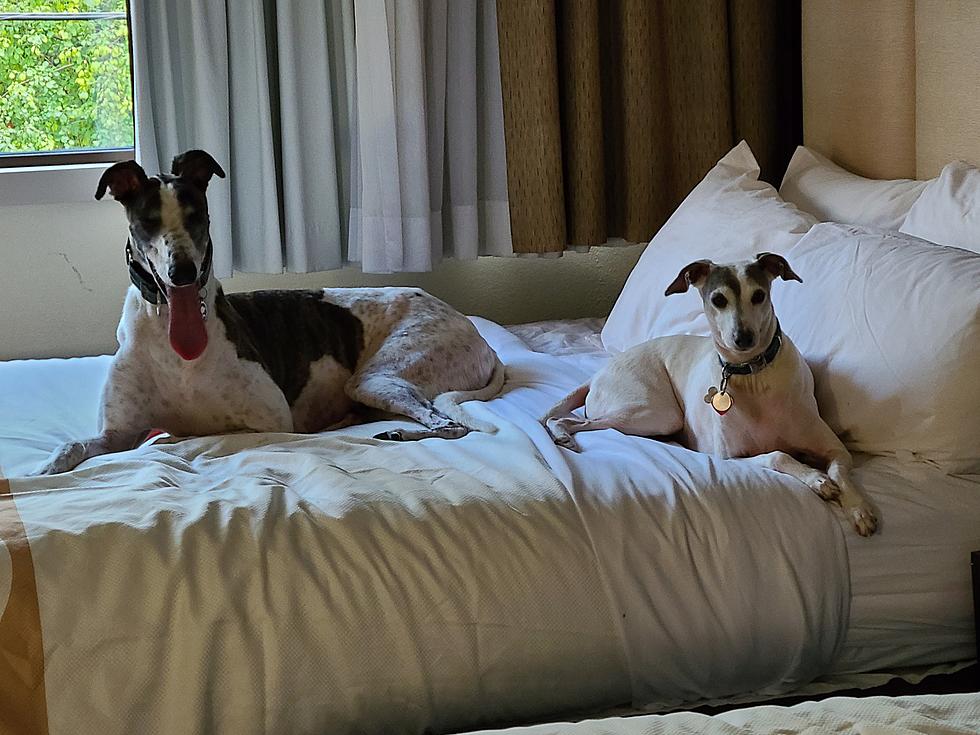 Here Are Steps You Need To Take For Your Pet Before An Emergency
Kathy Whyte
If an emergency were to happen around your home, and you have pets, horses, livestock, etc, do you have an emergency plan?
For much of my adulthood, past my college years, I've had pets in my home. Cats, dogs, parakeets, doves, hamsters, and I think there was a turtle at one point.
Currently, I have three dogs, two Greyhounds and a Whippet who thinks he is a Greyhound. They are basically our kids since we don't have kids. And like kids, we need to protect them.
And that includes not only being prepared for medical emergencies but also things like natural disasters, such as a flood. And you know we experience flooding in the Southern Tier of New York and Northeast Pennsylvania.
The Broome County Office of Emergency Services suggests you have a plan in place. Sure, if you have small pets in your home, it would be easy to take that pet or pets with you to safety, but what if you have horses, livestock, or other farm animals, and you have no way to transport them out?
The U.S. government site Ready.gov has an extensive checklist for preparing your pets and large animals for disaster. Tips for pets include having an evacuation plan, developing a buddy system, and microchipping your pet.
Also, the website suggests you build an emergency kit for your pet. I have one in each of my vehicles. This would include food, water, medicine, a first aid kit, a collar with an id tag, a harness, and a leash. A crate or carrier is a good idea if possible and also has sanitation items as well.
Ready.org mentions for large animals, have identification, evacuate them early if possible, make available transportation in advance in case of an impending disaster, make sure wherever the large animals are taken to, has water and food available. And in the case that evacuation is not possible, you will need to make a decision to move the animals to a safer location or turn them loose outside.
For more details and information on preparing your pets and large animals for disaster, visit Ready.org.
via Ready.org
RANKED: Here Are the 63 Smartest Dog Breeds
Does your loyal pup's breed make the list? Read on to see if you'll be bragging to the neighbors about your dog's intellectual prowess the next time you take your fur baby out for a walk. Don't worry: Even if your dog's breed doesn't land on the list, that doesn't mean he's not a good boy--some traits simply can't be measured.
KEEP LOOKING: See What 50 of America's Most 'Pupular' Dog Breeds Look Like as Puppies