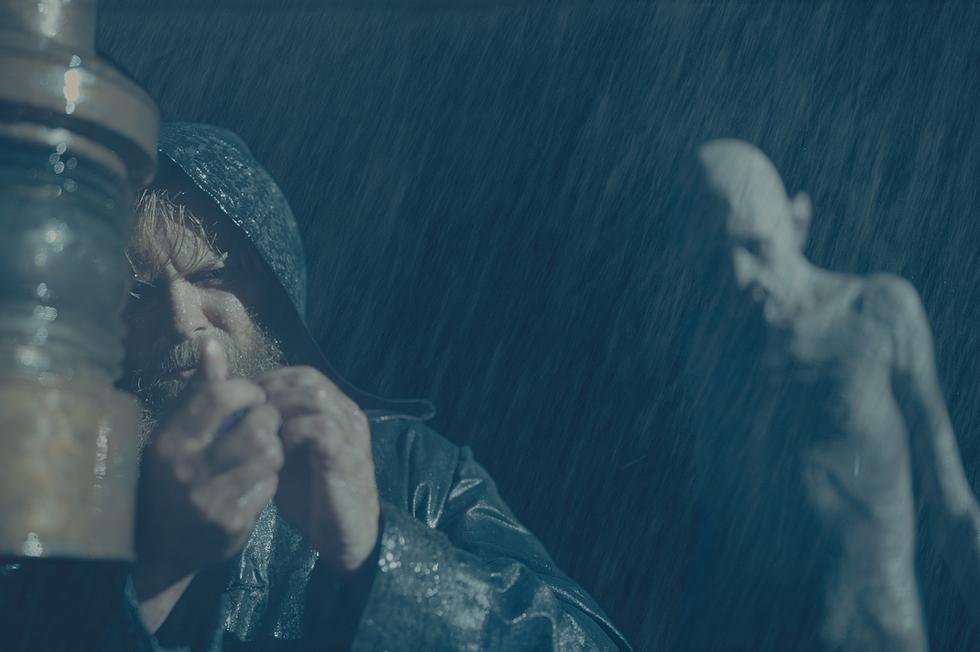 'The Last Voyage of the Demeter' Adapts Just a Single Chapter From 'Dracula'
Universal
There are so many movies about Dracula. Dozens. He is one of the most cinematically adapted figures in all of fiction. When you consider the scope of vampire movies that don't directly include him, he's practically his own subgenre.
But this, at least is a novel twist. Rather than adapt Bram Stoker's Dracula, The Last Voyage of the Demeter is basically just one chapter of the book stretched to feature length: The part of the story where Dracula heads to England on a boat. Things don't work out well for the crew of this vessel in Stoker's version, one imagines it is a similarly bleak tale onscreen.
The cast of the film includes Corey Hawkins, Aisling Franciosi, Liam Cunningham, and David Dastmalchian. Take a look at the trailer for the film below. I like it; gives off the vibes of an old-school B-movie programmer. I hope this movie is 85 minutes of atmosphere and scares; in and out.
READ MORE: Are You Ready For a Sci-Fi Western Dracula?
Here is the film's official synopsis:
Based on a single chilling chapter from Bram Stoker's classic novel Dracula, The Last Voyage of the Demeter tells the terrifying story of the merchant ship Demeter, which was chartered to carry private cargo—fifty unmarked wooden crates—from Carpathia to London. Strange events befall the doomed crew as they attempt to survive the ocean voyage, stalked each night by a merciless presence onboard the ship. When the Demeter finally arrives off the shores of England, it is a charred, derelict wreck. There is no trace of the crew.
The Last Voyage of the Demeter is scheduled to premiere in theaters on August 11.
10 Actors Who Had Surprising Careers Before Hollywood