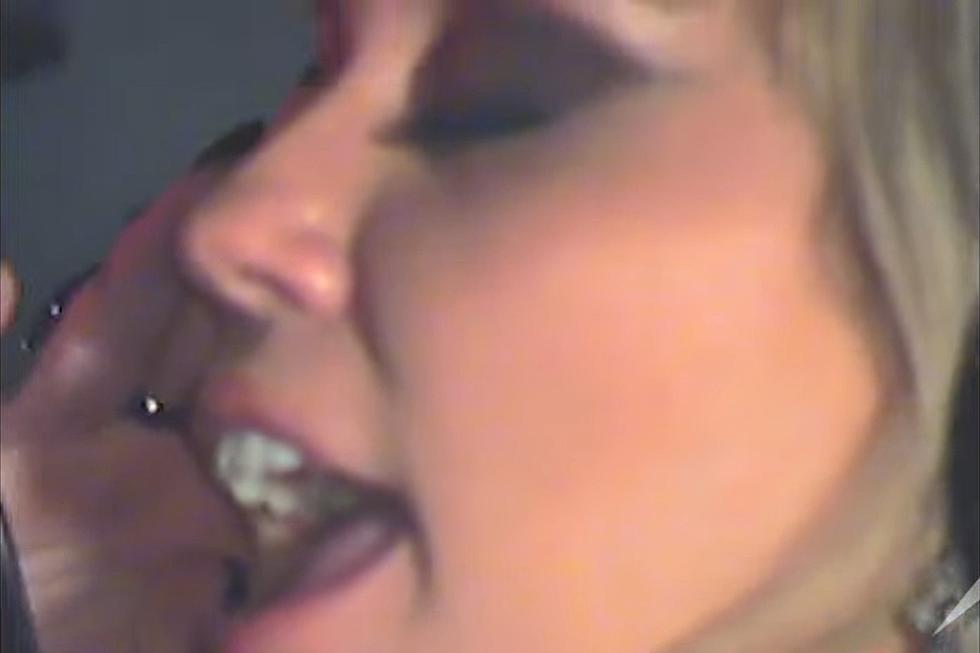 Miley Cyrus, Alessia Cara, Weezer Appear on Metallica Cover Album
Metallica via YouTube
If you have been to a sporting event in the last thirty years, odds are you are more than familiar with the rock anthem that features the baritone barking of the lyric "We're off to Never Never Land." Now a bunch of different voices are doing it, including Alessia Cara.
Metallica released a trailer on YouTube of their forthcoming and massive charity album called The Metallica Blacklist, which will coincide with a huge reissue of their bestselling and iconic album Metallica, more commonly known as The Black Album.
To give you an idea of how huge that album was and is, it is #22 all-time in album sales, and as of this writing is currently in 2021 at #177 on the Billboard having spent 612 weeks there.
The Metallica Blacklist will feature 53 artists doing a cover of their favorite song from the album. Alessia Cara and Weezer are among those featured in the trailer doing "Enter Sandman," the biggest hit from and probably the most famous song the band ever recorded.
"Nothing Else Matters" seems to have the biggest list of performers covering the softest song on the very hard album. Miley Cyrus is featured early in the trailer belting out the chorus and listed as features on the track include a few more big names, Elton John, Chad Smith of the Red Hot Chili Peppers, cellist Yo-Yo Ma, Watt, and current Metallica bassist Robert Trujillo, who replaced Black Album bassist Jason Newstead in 2003. Darius Rucker and Chris Stapleton also cover the ballad.
J Balvin and country singer John Pardi cover "Wherever I May Roam," and Jimmy Fallon's house band The Neptunes all do a cover of "Don't Tread On Me."
The Metallica Blacklist comes out on September 10 and comes out on digital, four CDs, or seven vinyl LPs.
Sioux Falls Cheapest Home