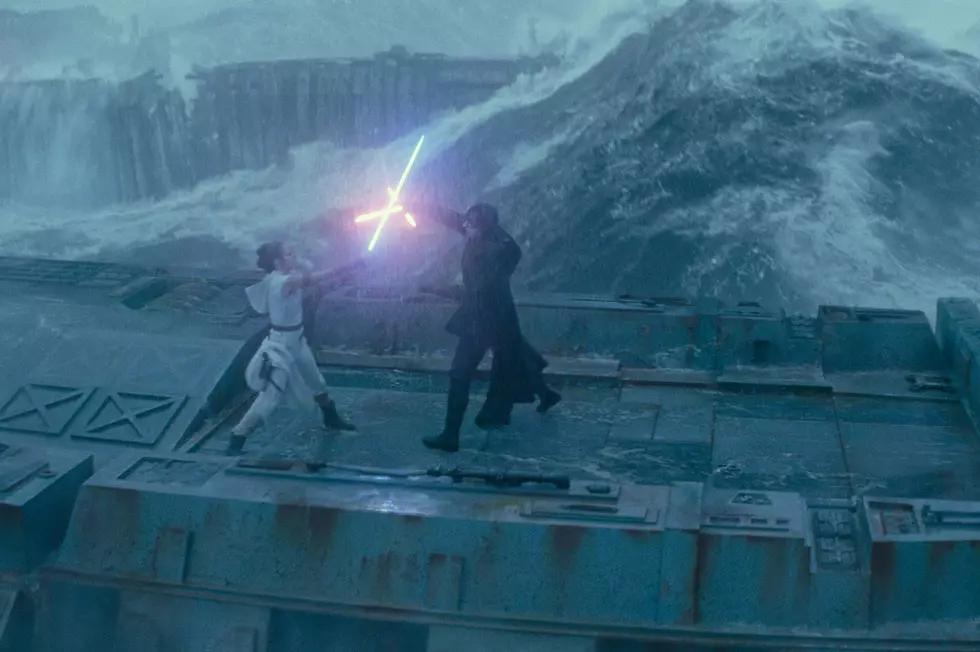 'Star Wars': New 'Rise of Skywalker' TV Spot, Clip, and Featurette
Lucasfilm Ltd.
There has been a marketing awakening. Can you feel it?
We're less than a month away from the premiere of Star Wars: The Rise of Skywalker, and the full-on onslaught of trailers, clips, TV spots, posters, motion postures, GIFs, images, and assorted other marketing materials have begun. First, here's a new TV spot for the film, which has a few extremely brief glimpses of new scenes that haven't appeared in any of the previous trailers:
Next up, here's a full 30-second excerpt from the movie. Obviously, because this is a J.J. Abrams film, it contains absolutely no indication of the plot. But it does show us a sustained glimpse of the desert chase seen in some previous trailers, and reveals that the First Order Stormtroopers have upgraded their equipment with jet packs. ("They can fly now?")
And finally, just for good measure, here's a new featurette about 40 years of Star Wars, and the enormous impact the franchise has had on the pop culture landscape. I don't know if you are aware of this, but people seem to enjoy when the stars are at war. They do not want star peace, ever:
Star Wars: The Rise of Skywalker opens in theaters on December 20.
Gallery — Every Star Wars Movie Ranked, From Worst to Best: