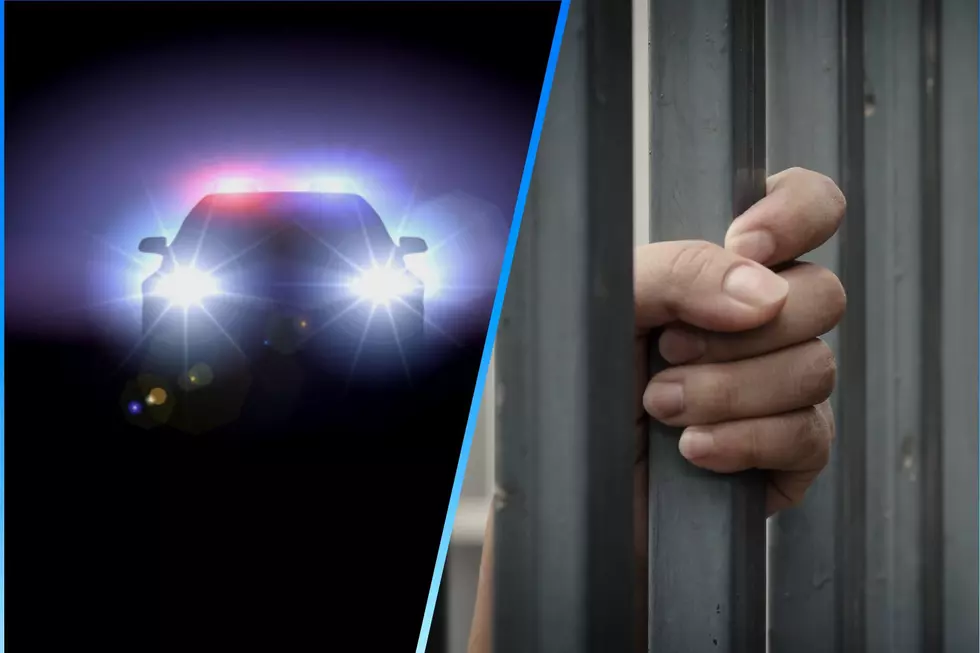 State Police Arrest Oneonta Man Following 23-Hour Standoff
via Getty Images, Canva
It was a situation that arose at about 8:00 pm on Saturday in Oneonta, NY with State Troopers arriving at the home of an Oneonta man whose residence is located near the Farmhouse Diner on State Route 7 on Emmons Hill Road. According to State Police, their intention was to interview him for his involvement in a theft from Price Chopper in Oneonta on June 20th.
The man police wanted to talk to was Tyler W. Burr, 28, from Oneonta. The problem was that when police arrived and attempted to talk to him, he barricaded himself in his home and refused to come out. He also used a bow and shot arrows in the direction of the officers.
In response, Police established a perimeter around the home and closed Route 7 during the incident from the Price Chopper parking lot down to Colliersville, while also blocking off the entrance onto Route 7 from I-88. It remained closed until around 23 hours later. State Troopers were assisted at the scene by the Otsego County Sheriff's Department, New York State Police Bureau of Criminal Investigation and a Special Operations Response Team.
Burr held out for quite a while but at around 7:00  last evening, he attempted to flee from his home and police were able to take him into custody with no injuries to Burr or themselves.
Burr is now in Otsego County Jail and will have to answer to the following felony charges:
- Menacing a Police Officer (four counts)
- Criminal Mischief in the second degree (three counts)
- Burglary in the third degree (theft at Price Chopper on June 20th)
Police say Burr may face more charges and awaits his arraignment.
Look: Hey! Did You Know This? 25 Amazing Trivia Facts and Curious Stories About Upstate New York
Everybody loves a good story, or some head-scratching trivia facts. This list pulls the curtain back on 25 amazing pieces of Upstate New York history you probably didn't know about. Are they earth-shaking? No. Are they interesting? Definitely!
12 Great Ice Cream Stands in Upstate New York to Satisfy Your Sweet Tooth
What better way to celebrate this popular dessert and taste treat than by stopping by these fantastic dozen ice cream stands! Enjoy!
Yummy! New York's 'Sandwich Hall of Fame' Welcomes 13 Classics!
Is there a New York Sandwich Hall of Fame.? Well, there is now! and you are looking at it. OK, so I made it up, but you will be hard-pressed to argue with the choice of any of these winners. Check out this list of 13 classic, historic and beloved sandwiches all with a strong New York DNA.