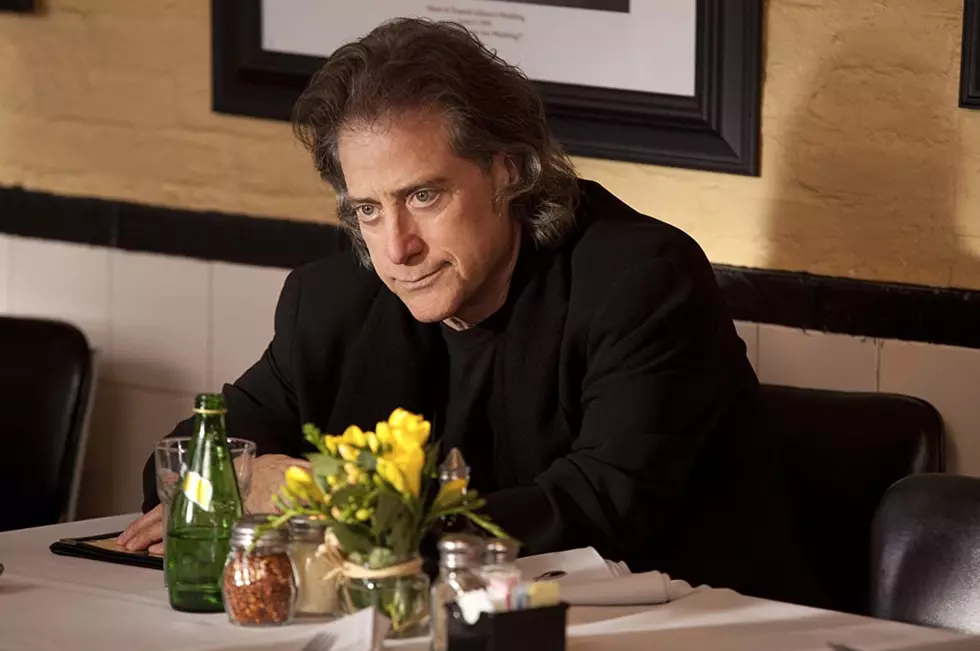 Richard Lewis Announces Retirement From Standup Comedy, Parkinson's Diagnosis
HBO
In a video posted to his Twitter account, actor and standup comedy legend Richard Lewis revealed that he is retiring from touring — and that he had been diagnosed a few years ago with Parkinson's disease.
In a bit of good news, Lewis was able to participate in the 12th (and rumored to be final) season of the long-running HBO comedy series Curb Your Enthusiasm, where he plays a loosely fictionalized version of himself. (Lewis was publicly devastated when surgery forced him not to participate in Series 11 of the show.)
"I just wrapped a couple of weeks ago season 12 of 'Curb Your Enthusiasm' and it was just an amazing season and I'm so grateful to be a part of that show," Lewis said. "But you know the last three and a half years, I've had sort of a rocky time."
Lewis said that three and a half years ago, he decided to "call it quits" while he was at the top of his game after almost 50 years as a working comic. "And then," he added, "out of the blue, the s— hit the fan." He had four surgeries back to back to back, including the ones that forced him out of Curb temporarily. On top of that, he said, about two years ago he went for tests after he noticed he was walking somewhat stiffly. A brain scan revealed he had Parkinson's disease.
"That was about two years ago," he added. "But luckily I got it late in life and they say you progress very slowly if at all, and I'm on the right meds. So I'm cool."
You can watch Lewis' full video below:
READ MORE: 13 Actors Who Returned to Iconic Roles Decades Later
The 75-year-old Lewis has been a fixture on the standup scene for decades. He's also known for his dozens of appearances on late night talk shows like The Tonight Show, and for playing the role of Prince John in Mel Brooks' Robin Hood: Men in Tights. Season 12 of Curb Your Enthusiasm is expected to debut later this year on HBO.
10 Actors Who Had Surprising Careers Before Hollywood