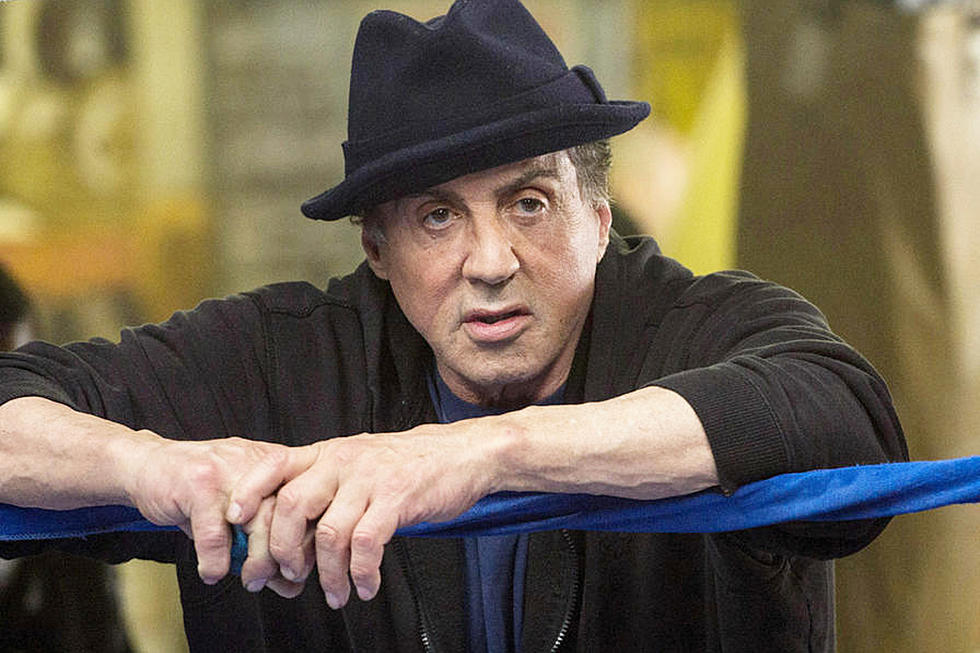 Sylvester Stallone Reveals Details of Unmade 'Rocky 7'
Warner Bros.
When Creed III arrives in theaters next month, it will be the first film in either the Rocky or Creed sagas that does not feature an appearance from Sylvester Stallone as Rocky Balboa. The seeds for his disappearance from the series were planted at the end of Creed II, when Rocky chose not to celebrate in the ring with Adonis Creed after his triumphant victory against Viktor Drago. "It's your time," Rocky told Creed, before taking a seat at ringside to watch the celebration from a distance, suggesting a symbolic passing of the torch between the two boxers (and franchise stars).
While Stallone is a credited producer on Creed III, he's also made no secret of his displeasure with the movie's other producers — and specifically Irwin Winkler, who has been one of Rocky's two key producers since the very first film — because Stallone is unhappy over how he has been compensated for the franchise through the years. (Stallone does not actually control the rights to Rocky; Winkler and his late partner Robert Chartoff do.)
Last fall Stallone said the studio wanted him to make a seventh Rocky film. but he refused to make it, saying "I was willing to do it. But I said, 'After 45 years, can we change the playing field a little bit? Level it out? Can't I get a piece of what I created all these years ago?'" The rift has gotten so bad that Stallone has said in interviews that he will "never" watch Creed III. 
Over the weekend, Stallone posted a slew of images of his unmade Rocky 7 script on Instagram. (He later deleted the posts.) The pictures included the covers of several notebooks containing the script of the unmade Rocky VII. Although Stallone only posted a few pages — and the whole thing was written by hand — a lot of specifics and themes from the script were made very clear. The cover to one of the books included the lines "Do something positive to honor her memory" and "grief is unexpressed love." (Maybe Stallone was a WandaVision fan?) The script also included the question "Laying [in] bed, I thought 'Is there something, a 'magic pill,' that could erase the grief, the real bad pain, would I take it?' And then below that the answer: "No. It would erase the love for my wife."
The excerpts Stallone posted also included a conversation between Rocky and his wife Adrian discussing her cancer diagnosis. Adrian died off-screen between Rocky V and Rocky Balboa, so presumably these scenes were flashbacks. Stallone had said previously that if he ever made another Rocky, it would focus on Rocky training a new young fighter, this one an illegal immigrant who gets stuck in the United States.
But given the fact that Stallone's rift with the Creed producers continue, it doesn't look like Rocky 7 will ever get made. But Creed III is still scheduled to open in theaters on March 3.
Movies That Critics Loved But Audiences Didn't
These movies all got high marks from critics, but general audiences were less than enthusiastic.