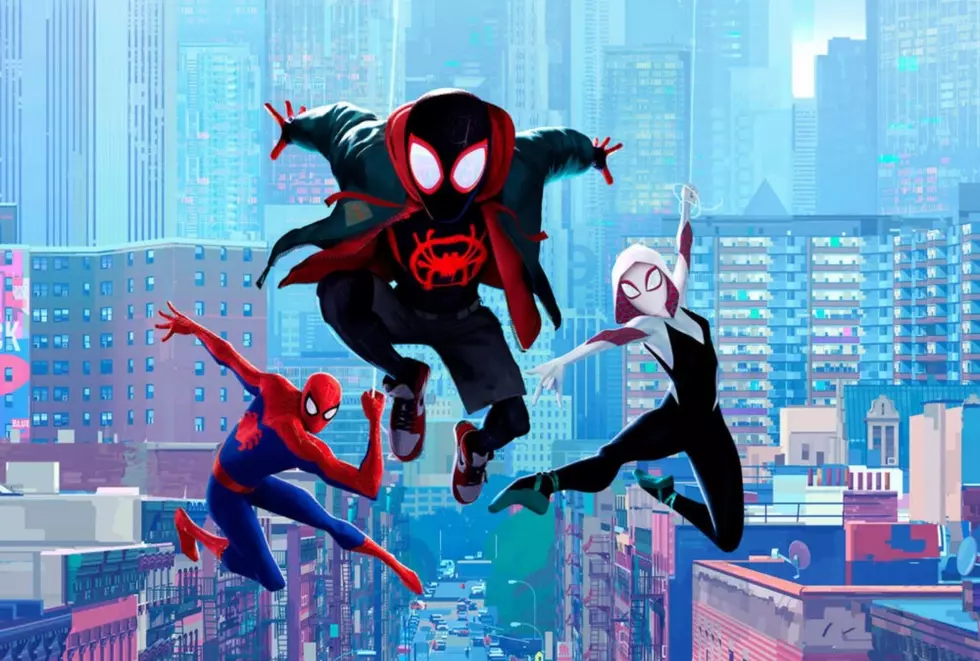 Spider-Verse Recap: What You Need to Know About 'Into the Spider-Verse'
Marvel
The Spider-Verse franchise is amazing, spectacular, even sensational. But it can be a little bit confusing. There are multiple Spider-Men, multiple versions of specific Spider-Men (One Peter Parker is dead! Another Peter (B.) Parker is alive!), various universes, and even alternate time periods. The primary antagonist of this new film, Spider-Man 2099, is not even from the year 2023. He's from ... 2099. (Duh.)
So that part is kinda easy to understand. But the other stuff? Yeah it can be a lot to juggle, especially if you haven't revisited Spider-Man: Into the Spider-Verse lately. With that in mind, we've got a new video for you: It recaps all of Into the Spider-Verse and gives you the rundowns on all the major characters: Miles Morales, Peter B. Parker, Gwen Stacy, and more. We'll also explain Spider-Man 2099's backstory, reveal why he's put together this Spider-Man team to protect the multiverse, and even go into how this movie can connect to Kang the Conqueror and the main Marvel Cinematic Universe. Check it out below:
READ MORE: We Ate the Red Spider-Verse Whopper And Lived to Tell the Tale
If you liked that video recapping Spider-Man: Into the Spider-Verse, check out more of our videos below, including our Easter Egg breakdown of the Across the Spider-Verse trailer, another Across the Spider-Verse Easter egg trailer breakdown, and how these movies might connect to the Marvel Cinematic Universe and Kang. Plus, there's tons more videos over at ScreenCrush's YouTube channel. Be sure to subscribe to catch all our future episodes. Spider-Man: Across the Spider-Verse opens in theaters this Friday.
Every Spider-Man Movie, Ranked From Worst to Best
With great power comes great Spider-Man movies. (Sometimes.)