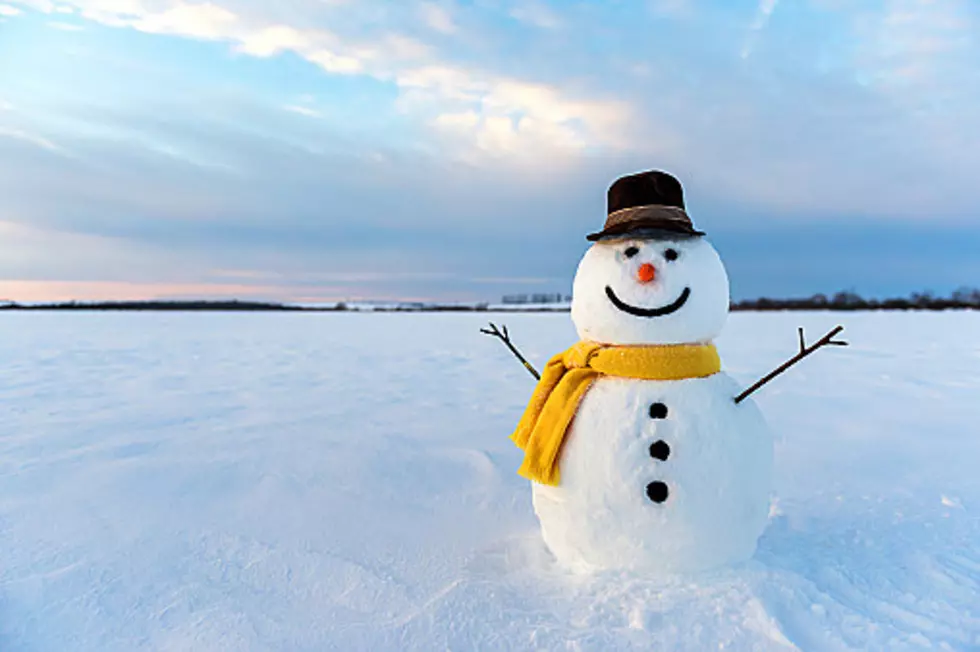 The Art of Building A Snowman
Credit: Smitt, Getty Images/iStockphoto
To build or not build a snowman?  That is the question that gnaws at me everyday it snows.   I have a 5 year old daughter so that adds to the significance of the question.  While she doesn't pressure, I know if done correctly she will have a blast that she will remember for a long time.  It's a "big if" though if it will be done correctly.
I still vividly remember the one and only time I ventured outside with my now College Freshmen Aiven.  He was a little older than Olivia at the time and was so excited to build a snowman just like the many others he had seen on front lawns.  It quickly evolved into a shapeless fort.  The excitement meter was in the negative until I forgot about my extremities and started burrowing into the fort and making a path thru it to give way to a mini-adventure.
Aiven inherited my artistic abilities or the lack thereof.  So a shapeless fort does not cut to the core of him like it will Olivia.  As my daughter has inherited the art sense that her mother possesses which is well above my stick figure level.  Anything less than a perfectly rolled snowman simply will not do.  The other troubling part of this, is what do we use for the snowman's face?  I don't own raw carrots(yuck) so what do I use for the nose?  Do I have to befriend an older gentlemen to somehow acquire random buttons off a sweater so our snowman has sight?  As you can see I am getting too worked up. It is time to calm down by having a hot chocolate while contemplating the question, to build or not build a snowman?
KEEP READING: Get answers to 51 of the most frequently asked weather questions...