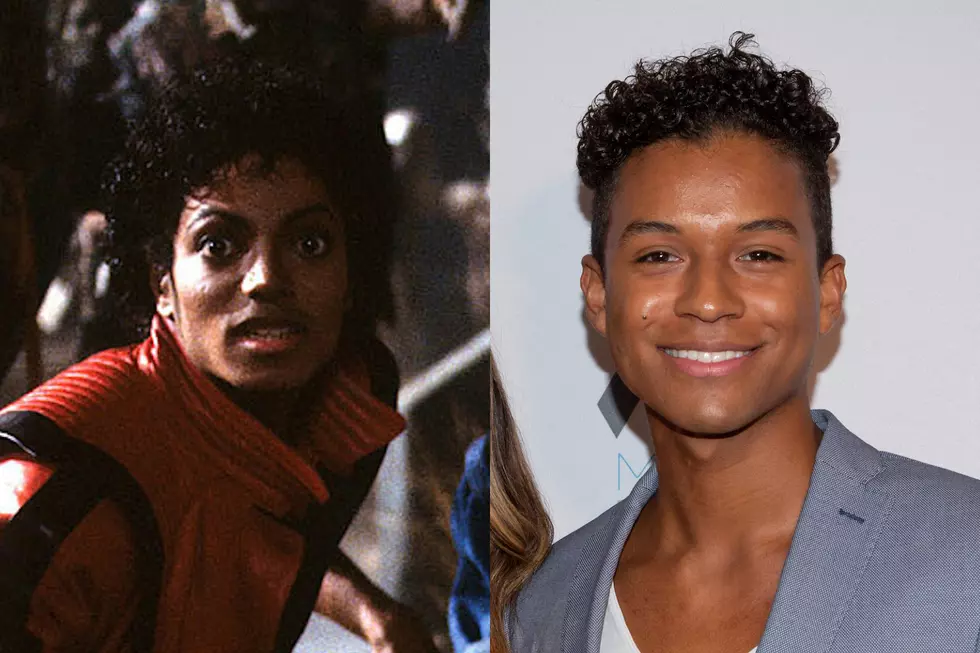 Michael Jackson's Nephew Will Play Him in Upcoming Biopic
Sony/Getty Images
Who better to play the King of Pop than his own nephew?
The upcoming biopic of Michael Jackson will feature a surprising but somewhat logical bit of casting: The key title role in what's at least tentatively titled Michael will be played by none other than Jaafar Jackson, the son of Michael's brother (and Jackson 5 member) Jermaine Jackson.
Here was Michael producer Graham King's comment on the news, via a press release.
I met Jaafar over two years ago and was blown away by the way he organically personifies the spirit and personality of Michael. It was something so powerful that even after conducting a worldwide search, it was clear that he is the only person to take on this role. I am beyond thrilled that he has come on board to portray his uncle and cannot wait for the world to see him on the big screen as Michael Jackson.
Jermaine and Michael's mother Katherine Jackson had this to say about the casting: "Jaafar embodies my son. It's so wonderful to see him carry on the Jackson legacy of entertainers and performers,"
The same press release claims the movie "will explore all aspects of Michael's life, including his most iconic performances that led him to become the greatest entertainer of all time." Antoine Fuqua, the man who made Training Day, Shooter, The Equalizer, and the recent Emanicpation, is attached to direct the project. He's working from a screenplay by John Logan, who previously wrote The Aviator, Alien: Covenant, Rango, The Last Samurai, and Gladiator.
Michael is expected to go into production later in 2023.
Every Movie Theater Candy, Ranked From Worst to Best