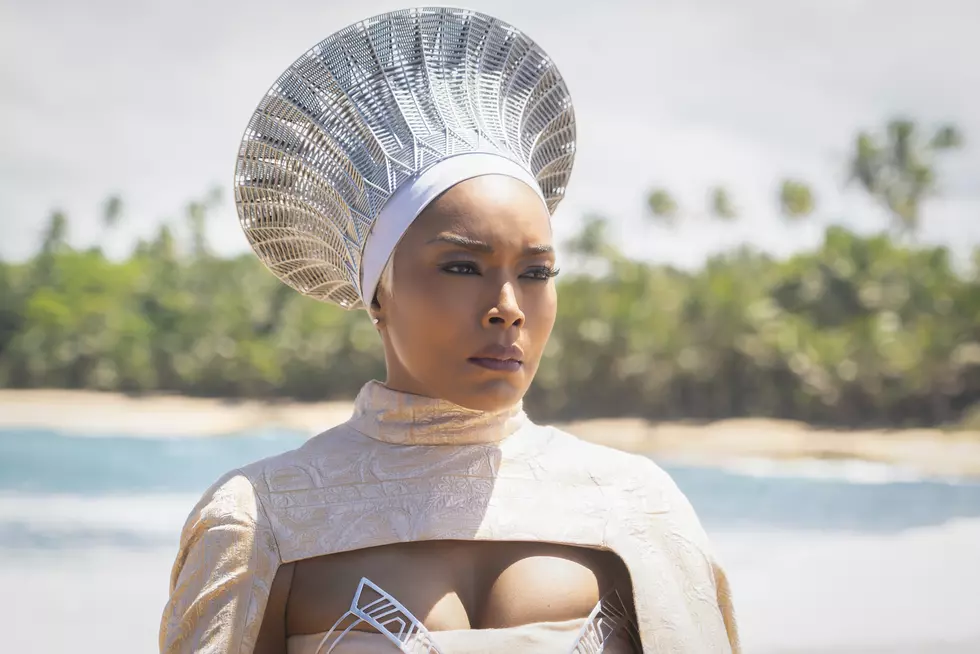 Angela Bassett Is First Marvel Actor Nominated For an Oscar
Marvel
Marvel movies have been nominated for many Academy Awards, including Best Picture. But no actor has ever gotten a nomination for their work in a Marvel Studios production — until today.
When this year's Academy Award nominations were announced this morning, Angela Bassett was named amongst the nominees for Best Supporting Actress for her work in Black Panther: Wakanda Forever. That makes her the first actor nominated for a performance in a Marvel Cinematic Universe film.
Her competition in the Best Supporting Actress category: Hong Chau for The Whale, Kerry Condon from The Banshees of Inisherin, and Jamie Lee Curtis and Stephanie Hsu for Everything Everywhere All at Once. At first glance, she seems to stand a very good chance of winning. Bassett has already won this year's Best Supporting Actress Golden Globe for her Wakanda Forever performance. (Note that the Globes and the Oscars are decided by two completely different voting bodies, and the field of nominees was slightly different; the Globes nominated Dolly de Leon from Triangle of Sadness and Carey Mulligan from She Said instead of Stephanie Hsu and Hong Chau.)
Black Panther: Wakanda Forever received a total of five Oscar nominations; it was also cited for Best Costume Design, Best Original Song, Best Makeup and Hairstyling, and Best Visual Effects. While the film fared well, the original Black Panther did even better back in 2018. That movie was nominated for seven awards, including Best Picture. It ultimately won three awards: Best Costume Design, Best Original Score, and Best Production Design. None of Marvel's other 2022 productions were nominated by the Academy.
Black Panther: Wakanda Forever will be available to stream on Disney+ on February 1. The Academy Awards will be announced live on ABC on Sunday, March 27 at 8PM ET. This year's show will be hosted by Jimmy Kimmel.
Sign up for Disney+ here.
Movies That Critics Loved But Audiences Didn't
These movies all got high marks from critics, but general audiences were less than enthusiastic.