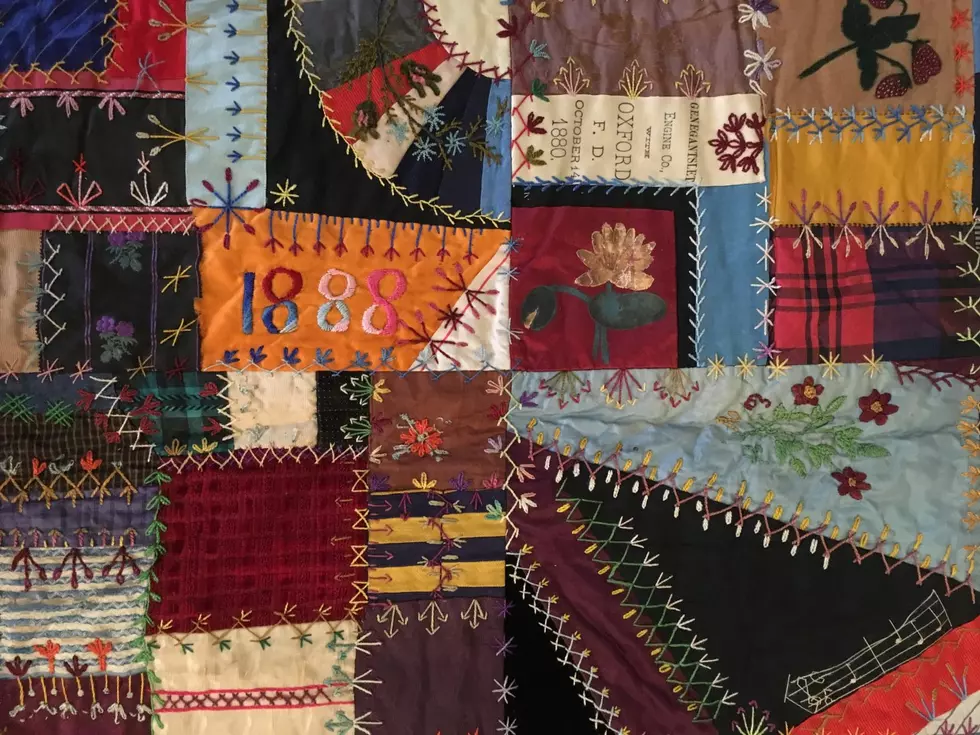 Chenango Historical Society to Feature Quilt Exhibit
CCHS
The Chenango County Historical Society (CCHS) resumes Community Gallery visits with special hours to celebrate Worldwide Quilting Day on March 20. The Community Gallery will feature the "Quilts of Chenango" exhibit, developed in collaboration with the Chenango Piecemakers and the Greene Historical Society.
Twenty-minute appointments for up to six members of the same household are available from 10 a.m. to 1 p.m. Appointments must be made by calling (607) 334-9227 no later than 4 p.m. March 19. All visitors must follow standard contact-tracing, mask-wearing, and social-distancing guidelines.
This Community Gallery exhibition – displaying both antique and contemporary quilts – includes more than a century of textile artistry and honors the creative pursuits of local women, while acknowledging the evolution of quilting from a domestic necessity to a means of artistic expression.
"This is a wonderful opportunity for visitors to come and see some really astonishing works by true local artisans," said Joseph Fryc, CCHS operations manager. "While many of the quilts were available to view online last fall thanks to our collaboration with the Earlville Opera House, it is truly enjoyable to experience the craftsmanship in person and get a sense of the intricate work that went into each quilt."
"Quilts of Chenango" was originally scheduled to open in March 2020, before cultural organizations ceased operations in response to the international public health crisis. The exhibit opened briefly last fall prior to going dormant again so that CCHS could follow recommended safety precautions. As conditions improve, the organization will implement a phased reopening while remaining mindful of current guidelines.
"We are very excited to be able to reopen to the public by celebrating such a great exhibit," said Fryc. "As the current state of our situation continues to improve, we look forward to gradually re-introducing all of the quality programming the community has come to enjoy from CCHS."
Following the commemorative Worldwide Quilting Day celebration on March 20, CCHS will facilitate similar viewings of "Quilts of Chenango" in the Community Gallery. Call (607) 334-9227 to arrange 20-minute appointments for up to six members of the same household. Visits can be scheduled for any Wednesday, Thursday, or Friday from 10 a.m. to 1 p.m. (All visitors must follow standard contact-tracing, mask-wearing, and social-distancing guidelines.)
LOOK: TV Locations in Every State