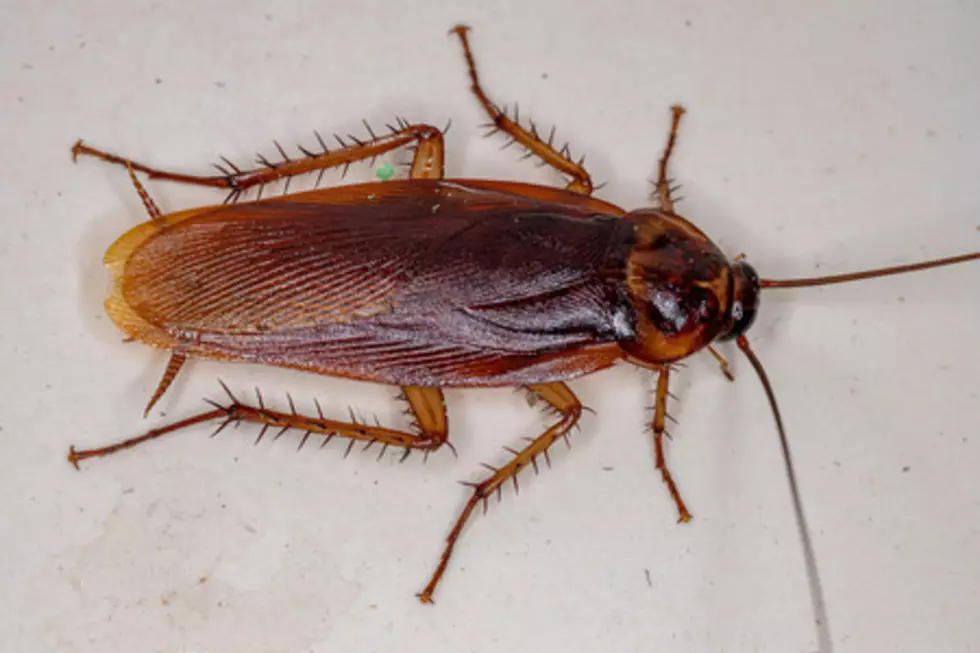 Detective Roach Says Norwich Man Tried to Kill Roaches by Fire
Getty Images-ViniSouza128
Officials in Chenango County, one with a very ironic name, say for the second time this year there has been an apartment house damaged or destroyed when someone decided to battle insects with fire.   
According to reports in the Norwich Evening Sun and WIVT television, Matthew Lamb admitted he used a blowtorch to fight off cockroaches at his apartment on 12 State Street in Norwich around 10:30 Halloween night.  Firefighters found the structure fully involved in flames when they got there.  There were no injuries.  
Officials say a couple months earlier, a resident of a larger apartment building in Oxford reportedly also started a fire trying to kill insects with flame. No information could be found concerning that previous insect-related fire. 
In the Halloween fire, Lamb was arrested by City of Norwich Police and is charged with Arson in the 4th Degree, a Class E Felony and Reckless Endangerment in the 2nd Degree, which is a Class A misdemeanor, which indicates the action had the potential to create substantial injury to another person. Conviction on the felony arson count could carry a sentence in New York State prison of up to seven years.  
Firefighters from Norwich and North Norwich as well as the Norwich City Police and Chenango County Emergency Services responded to the scene. 
The Norwich Evening Sun's report on the fire caused by ill-advised cockroach-killing methods contains a quote from an official saying "We are fortunate that no one was injured within the house and no firefighters were injured while controlling and putting the fire out."  That quote is attributed to Norwich City Police Detective Sergeant Reuben Roach. 
LOOK: Things from the year you were born that don't exist anymore
The iconic (and at times silly) toys, technologies, and electronics have been usurped since their grand entrance, either by advances in technology or breakthroughs in common sense.
See how many things on this list
trigger childhood memories—and which ones were here and gone so fast you missed them entirely.
WATCH OUT: These are the deadliest animals in the world