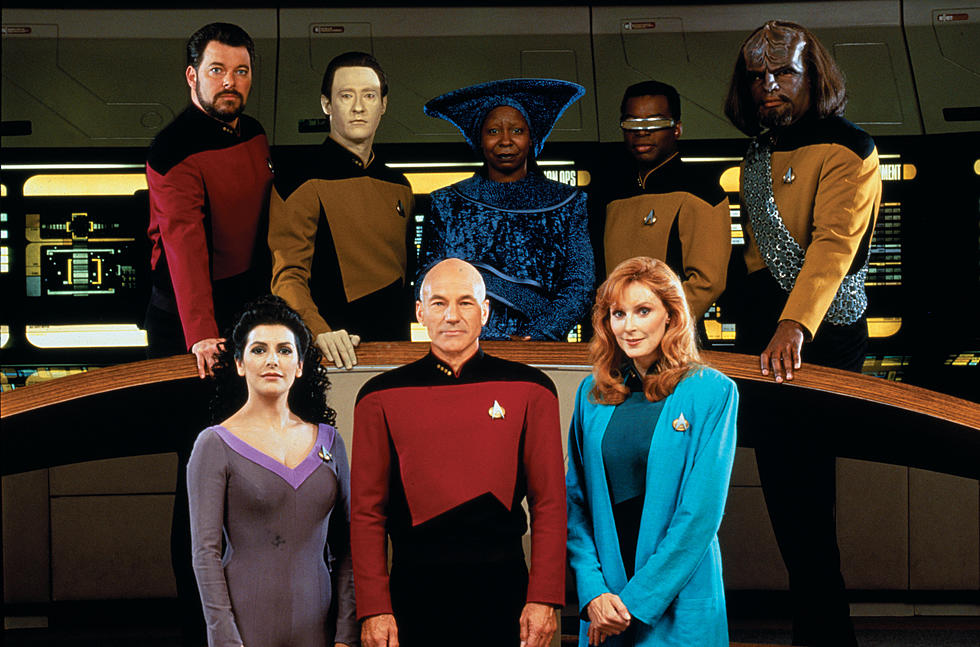 The Entire 'Next Generation' Cast Will Return in 'Star Trek: Picard' Season 3
Getty Images
During its first two seasons, Star Trek: Picard has featured some appearances by other members of the former cast of Star Trek: The Next Generation besides star Patrick Stewart. Brent Spiner showed up in the first season as a Special Guest Star and then became a full-fledged cast member in Season 2. Jonathan Frakes and Marina Sirtis both had Special Guest Star roles in Season 1, and Whoopi Goldberg's Guinan showed up in Season 2. But it was called Star Trek: Picard and not Star Trek: The New Next Generation for a reason; it was a show about him, not, to the dismay of some viewers, the entire Enterprise crew.
But now fans are going to get what they always wanted out of the show: An almost complete Star Trek: The Next Generation reunion. Paramount+ today announced that basically every single member of the regular TNG cast is joining Picard for its upcoming third and final season. That includes LeVar Burton, Michael Dorn, Jonathan Frakes, Gates McFadden, Marina Sirtis and Brent Spiner.
The announcement was made via a new YouTube teaser:
The only members of the full-time Next Generation cast who aren't part of the show (at least so far) are Wil Wheaton, whose Wesley Crusher left the series after its fourth season, and Denise Crosby, whose Tasha Yar, died in a first season episode. (I guess if you want to get really technical Diana Muldaur, who replaced Gates McFadden as the Enterprise's doctor for one season, isn't coming back too.)
Here is Season 3 showrunner Terry Matalas' comment on the news:
I remember watching the premiere of 'Star Trek: The Next Generation' almost 34 years ago with my father like it was yesterday. It was the spark that ignited my love for science fiction. So, it's most fitting that the story of Jean-Luc Picard ends honoring the beginning, with his dearest and most loyal friends from the U.S.S. Enterprise. It would be an understatement to say that giving these characters a proper send-off is an honor. The entire STAR TREK: PICARD team and I can't wait for fans to experience this final, high-stakes, starship-bound adventure in season three!
Star Trek: Picard Season 2 is currently airing on Paramount+. New episodes premiere weekly on Thursdays.
Sign up for Paramount+ here.
The Best Sci-Fi Movie Posters Ever