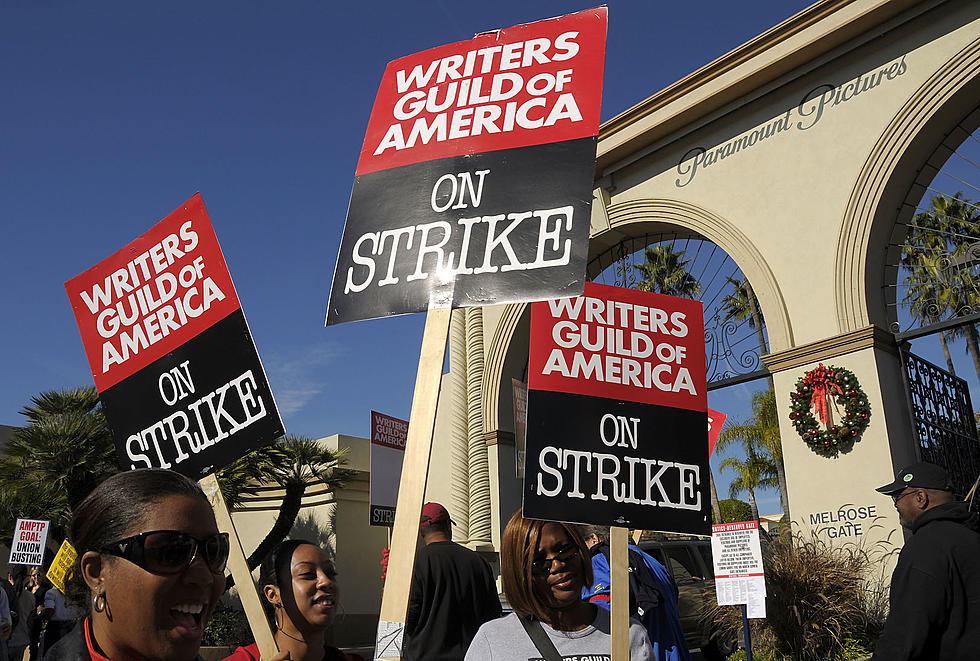 Writers Guild Goes on Strike For First Time in 15 Years
Getty Images
For the first time since 2008, the Writers Guild of America has called for a strike, which is now underway as of 3AM Eastern time on Tuesday. The WGA had been negotiating for weeks with the Alliance of Motion Picture and Television Producers (AMPTP), the group that represents the major studios and streaming companies.
You can read the WGA's proposals — and contrast them with what the AMPTP is offering — here. At least to this layman, they seem to be pretty far apart, especially on matters like minimum staffing of six writers on television shows, and a minimum of 10 weeks work on pre-greenlit shows. AMPTP did not even make a counter-offer to these proposals, rejecting them outright. The guild also wants an increas on residuals, and "better initial compensation and residuals" on features for streaming services like Netflix.
READ MORE: The 12 Weirdest Reality Shows Ever
The WGA's announcement of the strike claims the companies they are negotiating with — which include Disney, Comcast, Netflix, and more — have "created a gig economy inside a union workforce, and their immovable stance in this negotiation has betrayed a commitment to further devaluing the profession of writing. From their refusal to guarantee any level of weekly employment in episodic television, to the creation of a "day rate" in comedy variety, to their stonewalling on free work for screenwriters and on AI for all writers, they have closed the door on their labor force and opened the door to writing as an entirely freelance profession. No such deal could ever be contemplated by this membership."
A document on the WGA's website spells out what writers can and cannot do while on strike. "The principle behind the Rules is simple," it reads. "You (or your agent or other representative acting on your behalf) may not meet or negotiate with a struck company; and you may not provide writing services, sell or option literary material to a struck company." Writers may not perform writing services, or negotiate or discuss new projects. In other words, until the strike is resolved, almost nothing in Hollywood will be written, and no new deals will be made.
The last WGA strike, which began in 2007 and continued into 2008, lasted exactly 100 days.
TV Series That Shared Sets With Other Shows
These famous TV shows shared sets and almost no one noticed.