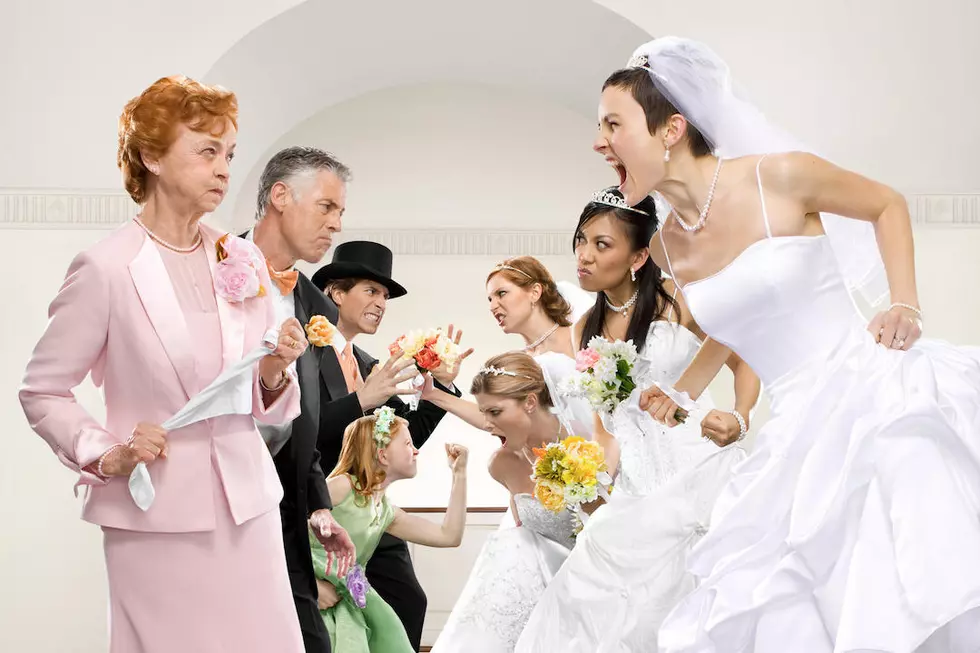 Where Did Your Wedding Go Wrong?
We tv
I'm reading this really awful story about a couple who were engaged to be married over this past weekend, but the woman tragically died at the young age of 22 just a few months ago in a car accident. Terrible. Terrible and shocking by itself. But then add salt to the wound that their videographer refused to give the grieving would-be-husband a refund, and then mocked her death online.
The company they hired offered to give him a credit for his "next wedding," which he felt was "insenstive." And then they threatened to sue him and made fun of him on Facebook. "After what Justin pulled with the media stunt to try and shake us down for a refund, we hope you cry and sob all day for what would have been your wedding day. Sorry, not sorry." Yikes. That.. is terrible and if true, that company might not ever be hired for anything ever again.
Hopefully that story is not something that happens on the regular, or ever. But Keke and I want to know: what went wrong on your wedding day? Groom didn't show up? Someone important (like your officiant?!) was late or a no-show, the food was bad, someone got too drunk and got out of line for some reason?
What was your wedding-day disaster?? Call Keke and I this morning and let us know! (208) 384-1035
KEEP READING: Here are 50 of the most famous sports goofs